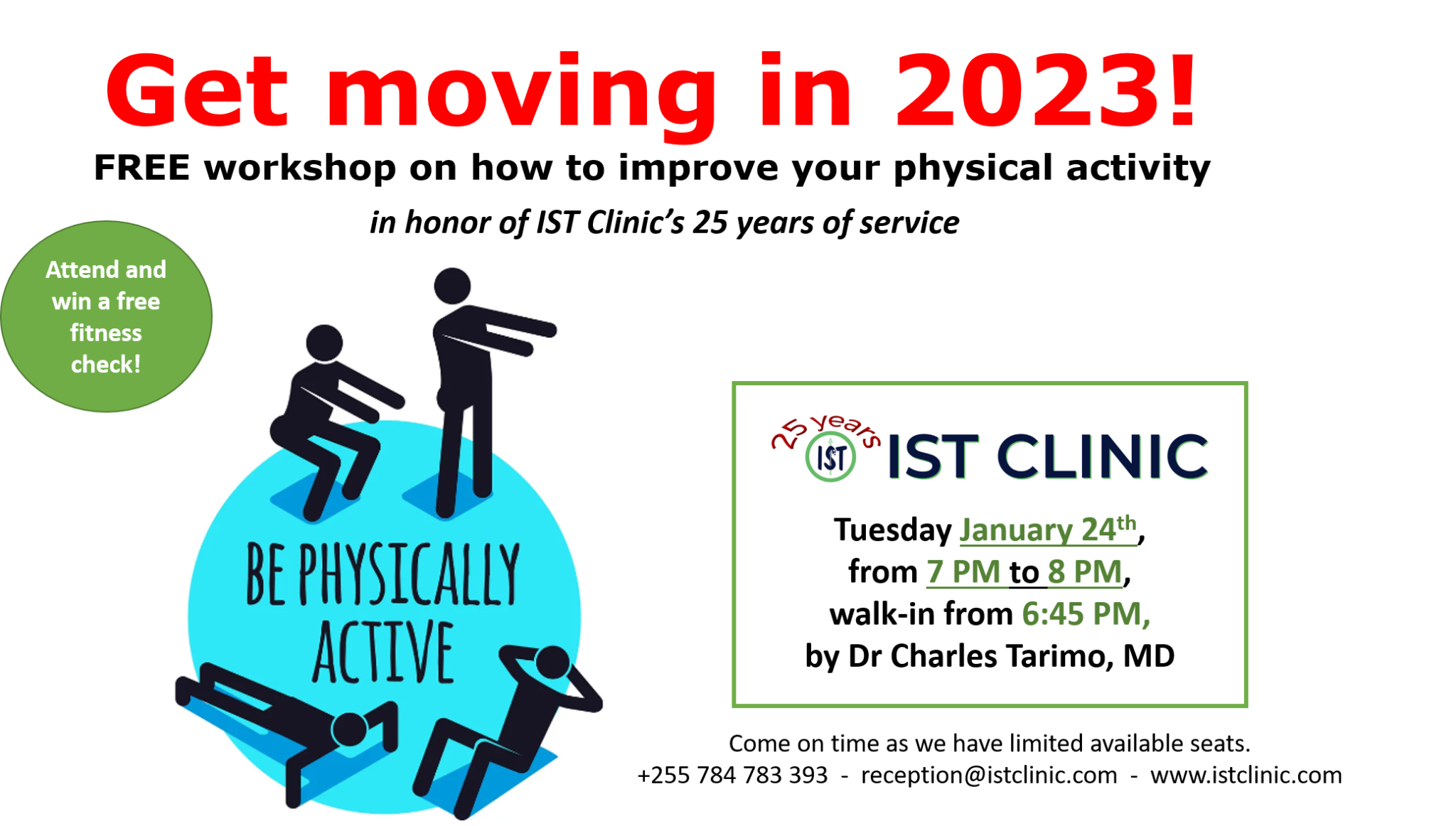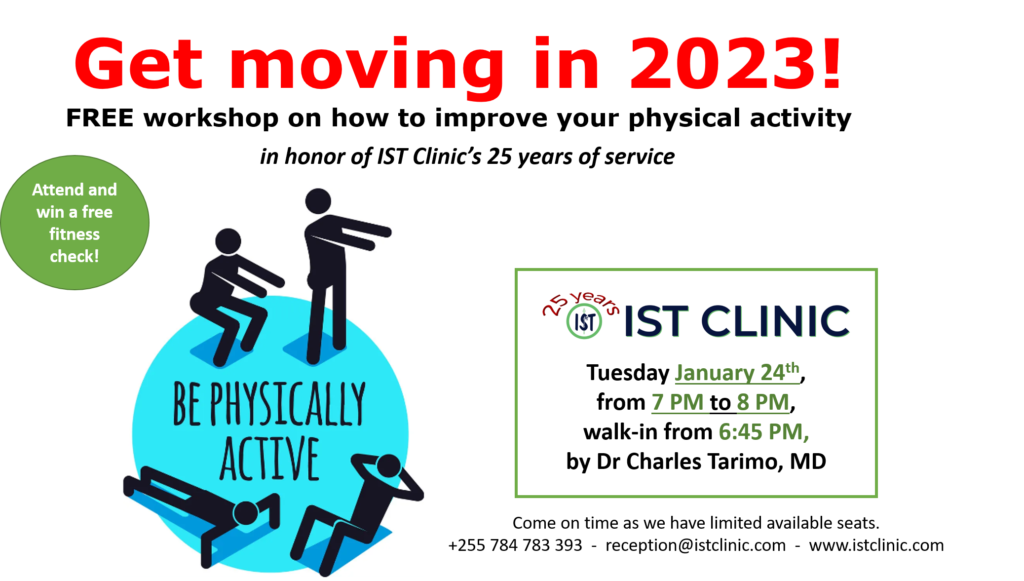 In 2023, IST Clinic will be celebrating 25 years of providing high-quality care in Dar-es-Salaam. Therefore, we will have special offers related to a specific health topic every month in 2023.
Our first health topic is "physical activity". Therefore, on Tuesday January 24th, IST Clinic organizes a free workshop about "how to improve your physical activity", by Dr Charles Tarimo. The workshop will be from 7 PM – 8 PM, walk-in from 6:45 PM. Please be on time, because the available seats are limited. One of the participants will be offered a free fitness check by Dr Charles!
If you are interested in doing a fitness check at our clinic, you can find more information here.