In 2023, IST Clinic will be celebrating 25 years of providing high-quality care in Dar-es-Salaam. Therefore, we will have special offers related to a specific health topic every month in 2023. In addition, we want to promote health awareness in our community by organizing a monthly interactive workshop covering a specific health topic.
Following our workshops "Physical activity" in January, and "Eating healthy" in February, we want to focus on an often neglected topic: Women's health.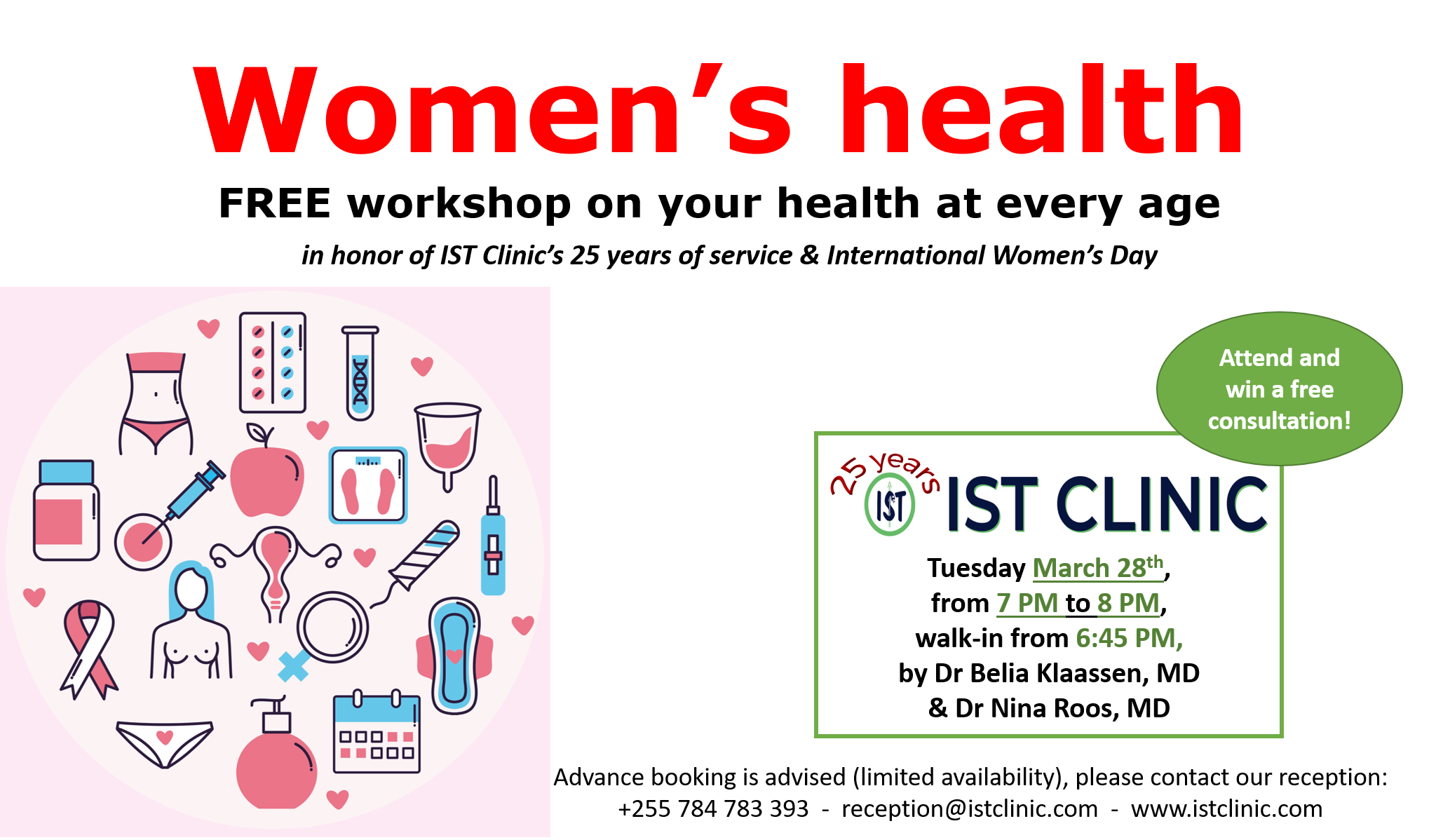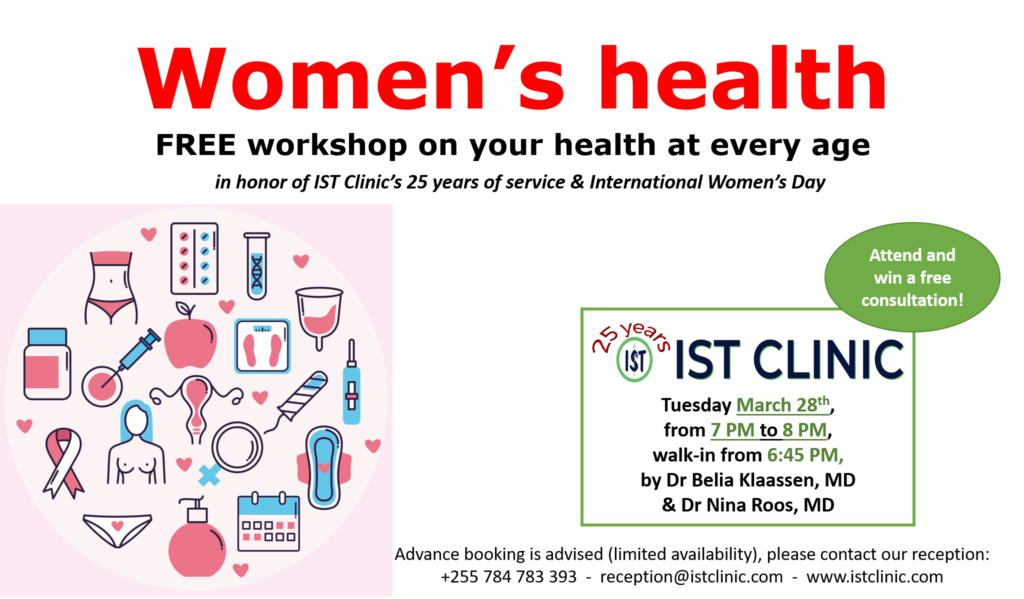 Also in honor of International Women's Day this month (March 8th), we will cover women's health at every age in our free workshop on Tuesday March 28th, by Dr Belia Klaassen and Dr Nina Roos. Starting from having your first bleedings, to period related problems, to going in to menopause. And everything in between: what are the advised check-up's and screenings? Are you up to date?
Kindly note, advance booking is advised due to limited available seats. Please contact our reception.